It's been nearly 10 years since Thomas Friedman discovered that the world is flat.  His book describes a "plug and play" world built on an open, global, web-enabled platform that supports multiple forms of shared knowledge and work irrespective of time, distance, geography or language.  While globalization once was the province of governments or corporations, he proposed that the big change was going to come when individuals and small groups plugged in and learned how to "work horizontally."  Keep in mind, this was before the smartphone.
A few years later, Tina Brown wrote in The Daily Beast that juggling part-time "gigs" was the career path of a rising "hustler class."  What she called "gigonomics" boils down to professionals increasingly working part-time or short-term jobs rather than in salaried positions.  Her polls revealed that one third of the US workforce was working freelance or holding down two or more jobs.  By this time, the iPhone had been introduced but the "bring your own device" to work phenomenon was still years away.
How quickly everything changes.  What these writers could not see was how people would organize businesses around the shifts they described. Combine the global "plug and play" platform with "BYOD" and you get a view into what is becoming the gig economy.  While more people are able to work than ever before in history, to succeed, we must think in a new way.
Here are some illustrations of how employment is moving towards just-in-time gigs:
Google:
With over a billion unique individuals from around the globe using its services each month, Google employs them all.  Those billions of short search terms tell their systems what people are looking for, and what a user chooses from their search results list tells Google that user's preference at that point in time.  This is the content they sell to advertisers while they reward all user/employees with quick results, accurate maps and other free services.
In this way, we all work for Google, Facebook, LinkedIn and any other service that uses our information for their gain.  It's important to make the most of these gigs because they also put us in position to work with anyone, anywhere.  They afford us the best research services ever devised, the best news and access to the best people to work with.  Use these free tools to form your own small networks to stay on top of what is happening in your field or to help you turn a hobby into a career.
Magazines and news organizations:
It comes as a surprise to realize that most news now comes from unpaid sources.  As networked smartphones and their cameras turn millions into reporters, news organizations have welcomed submissions from the scene of events like the Hudson River landing of US Airways flight 1549.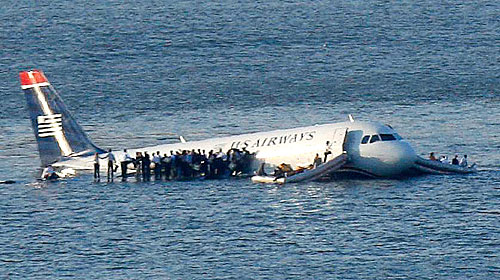 Pioneered by the Huffington Post, the use of unpaid stringers and contributors has gone mainstream.  Even magazines like Forbes have hundreds of contributors to their web site. Such magazines provide a great platform for writers to be exposed to clients in the best possible light.  If you contribute articles to an industry-related news organization, you stand out and at the same time you are free to frame the issues you address in your own terms.  Be on the lookout for "Send us a pitch" links to become a guest columnist at the publications you admire and would like to support.
Universities and colleges:
No longer are university positions "soft," if they ever were.  The Chronicle of Higher Education's Adjunct Project reports that fully two-thirds of the faculty standing in front of college classrooms each day aren't full-time or permanent professors.  In some fields, such as technical fields of practice, this is good thing.
Technology and methods change so rapidly that colleges are always on the lookout for practitioners who can teach.  The adjunct model is also a wonderful way to take advantage of high-level personnel who would otherwise not be looking for a full-time teaching career.  Likewise, professionals should look at teaching as a gig that helps expose them to standout students and new ideas.
Startups:
Much has been made of the "lean startup" and its value.  One thing that the model creates is more serial entrepreneurs.  Their job is to identify a need and focus a team on filling it, at scale.  Tools like Kickstarter extend financing to artists, authors and other creative professionals by helping them pitch directly to their customers.  To date, over 4 million people have pledged over $600 million in support for over 40,000 Kickstarter projects.  To get started, go to their school page.  Your creativity and effort can result in gigs of your own choosing.
Events:
The Maker Faire and many large athletic and musical events, often once a year gatherings in a certain location, embrace large paying audiences.  While volunteers staff the booths and take tickets, out-sourced services create a state of the art infrastructure for these events regardless of location.  Gigs for electrical, sound, video, art and lighting infrastructure can turn even a desert into a happening.
These examples show how the gig economy is taking shape around us.  Once you start to see it in action, you might note how much of our lives rely on the efficiencies it provides.  So what can we do to make the most of these changes?
We can prepare for this new economic landscape by becoming networked problem-solvers. When you have an idea, research it, take pictures and notes.  Find or form an online group to investigate your idea and explore others.  Go horizontal and embrace the best minds you can bring to bear on the problems you want to solve.  Build a team of people you can go to with issues that lie beyond your own expertise.  Then, bring all the wisdom of your "small network" with you as you pursue your career in the gig economy.  It's as close as your next gig.
Click to learn about Cogswell's Entrepreneurship Masters Program.
About the Author:
John Duhring has been a founding team member at nine startups, including Supermac Software, WAiS Inc and Bitmenu. During his career he has also applied technology to learning at large companies such as Prentice-Hall, Apple and AOL. Follow him on Twitter: @duhring.